Dr. Florian Hoof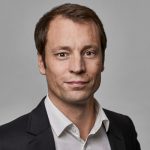 Florian Hoof is research associate at the Institute of Advanced Study on Media Cultures of Computer Simulation, before he was an assistant professor at the department of Theatre, Film and Media Studies at the Goethe-University Frankfurt. He hold a PhD in Media Studies from the Department of Media Studies at the Ruhr-University Bochum. He is the author of «Angels of Efficiency. A Media History of Consulting» (Oxford University Press, 2020). He was guest professor at Università Cattolica del Sacro Cuore, Milano and at the Department of History of Technology at the Swiss Institute of Technology (ETH), Zurich; scientist in residence at University of Sydney Business School, Australian School of Business, University of New South Wales, Sydney; visiting scholar at the Archives and Special Collection Purdue University, West Lafayette, Indiana and research assistant at the Department of Media Studies, Ruhr-University Bochum. His research interests include Historical Epistemology, Science and Technology Studies, History of Media Technology, Science-, Industrial- and Sport-Films, Production Studies.

https://www.leuphana.de/universitaet/personen/florian-hoof.html
https://leuphana.academia.edu/FlorianHoof
---
Dr. Sebastian K. Boell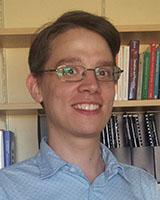 Sebastian Boell is a lecturer at the department of Business Information Systems at the University of Sydney Business School. He holds a PhD in Information Systems from the Australian School of Business at the University of New South Wales. Sebastian previously worked as a Postdoc at the University of Canberra on an ARC funded research investigating the effect of technology enabled work, such as telework, on productivity and work-life balance. Sebastian is interested in theoretical and conceptual questions regarding information and information systems. He also continues to work in the area of telework, technology enabled work and work-life balance. Furthermore, Sebastian has published in the areas of bibliometrics and on conducting literature reviews and literature searches. Sebastian's research was awarded the ASIST ProQuest Doctoral Dissertation Award 2013, The VFI Award 2008 for his MA thesis, and best theoretical paper at ACIS 2011. His research is published in top-tier journals, such as the Communications of the Association of Information Systems (CAIS); the Journal of the Association for Information Science and Technology (JASIST), or Scientometrics.
http://sydney.edu.au/business/staff/sebastianb